Events & announcements:
A visit to FBCLibrary's Sister! / France - Chaville's library!
Report from Hugh Weldon about his stay in Chaville, working in their Library 
I became involved with the Friends of Chaville completely by chance last year when they held a meeting at Friern Barnet Library where I am a volunteer and trustee. I found myself slipping into French when talking to Marie Alice, and was pleasantly surprised when she contacted me shortly afterwards with the offer of a week's work experience at Chaville's library. The dates were finally agreed to tie in with the Town Twinning visit. This proved to be a great idea, as not only was I able to spend a very interesting week in the rather different surroundings of the Bibliothdque, but was also able to join the group for various activities over the weekend.
Chaville has a really splendid library service for a relatively small population, and the provision is so much more generous than what we now have in Bamet unforhrnately. The staff of 10 were welcoming and helpful throughout,and Aurore Savoin made sure that I had a full programme which enabled me to see the library at work in all its aspects. Highlights included helping out with the children's games and reading sessions, and assisting one of the staff with home book visits which are provided for the elderly and housebound.Marie Alice ensured my evenings were occupied as well; a lovely walk through the woods to see the lakes that Corot painted, and a meal with her friends Philippe and Marie-Annick were included. My hosts Josiane and Michel were hospitable and helpful throughout my stay, which included my first trip to Versailles since a school trip when I was 12!
The Chavillois victorious at Petanque, and of course, the shared meals 
It was great to meet up with the others when they arrived for the weekend. The visit to the Fondation Louis Vuitton and the meal at the tennis club allowed me to get to know the group a lot better, and then on Sunday I joined Keith Martin for an afternoon with his hosts Edmond and Catherine who kindly took us on an afternoon out in Paris with visits to the Parc Buttes Chaumont and the Menilmontant district, followed by a wonderful meal with Manu that evening.
A11 in all, a splendid week - what a great enterprise which I do hope continues to flourish. 
---
Spring Bank Holidayin the United Kingdom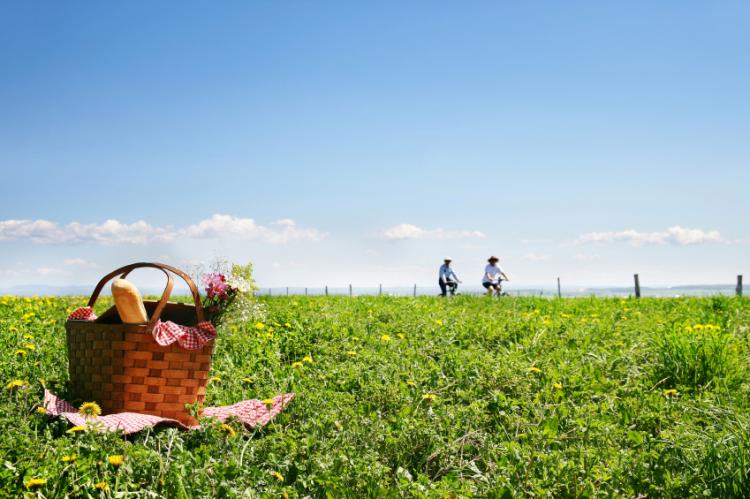 The spring bank holiday, also known as the late May bank holiday, is a time for people in the United Kingdom to have a day off work or school. It falls on the last Monday of May but it used to be on the Monday after Pentecost.
Bare Bones Drama Project- 2nd February.
Bare Bones - Starts 7 - 9 pm.  
In friern barnet Library, Next on 2nd February 2017, at 7 to 9pm.                   
-
Book Group - Katie Wood
Group Reading - at Friern Barnet Library.
Please ask Staff for more info. 
-
Pilates in 2017;
Re-starts from 7th of January 2017
-
Computer Classes in 2017;
In Friern Barnet Library - Running on Thursdays and Fridays.
Our beginner's computer classes are starting again on 20th October, running on Thursdays and Fridays from 9.30 to 10.30. Places will be limited so please leave your details at the library desk or send us a message if you know somebody who would like to sign up.
Please see Weekly programme/events below, to know more about our classes..
-----------------------------------------------
Police Surgery ,    
Next  Police Surgery at Friern Barnet Community Library is; 
at 12th January 15:30 - 16:30                                                                                                                          
Please ask staff for more info.
  Weekly Activities;
---
---

Monday: 
English Classes - TEFAL, 9:30 am.
Tuesdays: 
Pilates, £6 (9.45am am)
Knit and Natter (11 am) 
YOGA* 7pm-8pm. 
Wednesdays: 
English classes between 9.30-10.30am
Baby playgroup: Mothers and Toddlers Rhyme time session 11-11:45am 


Thursdays:
Computer Classes*  9.30-10.30   
Our beginners' computer class is now up and running again. There are a couple of places still available, but please contact Hugh on 0784 6045931 to confirm availability. They run on Thursdays and Fridays from 9.30 to 10.30 am.
A playgroup for toddlers from 11-12.30pm
Knitting  from 1pm onwards 
Bare Bones - Drama Project Starts 7 - 9 pm.  Next on 12th and 19th January and 2nd February 2017.  7 to 9pm.
Friday: 
Computer Classes  9.30-10.30  
Saturday: 
Pilates on 09:45am - 10.:45

Creative Writing; A new creative writing course in the library on Saturdays from 11-12.30.
Career Advice,  11 -5pm (with Steve) 
*Career Advice; (with Steve) is changed from Mondays to Saturdays - 11 to 5pm.
Sundays:  
Closed..
---
---
 Upcoming Events & Classes & Workshops in YOUR Library;
-----------------------------------------------------------------------------------------------------------------------------------------
Summer Reading Challenge - 
Our Summer Reading Challenge concluded with a small ceremony at the library on Saturday 17th September at which children attended with their parents to be presented with their certificates and medals for completing the six book challenge. (see above photo) 
---
---
Just, To.., Thank you all for your participation in your Community-Library..! 
---
---
Bookclub:


previous subjects;
10 June Book Group 'Death Comes to Pemberley' by P.D. James.

8 July Book Group 'My Dear I Wanted to Tell You' by Louisa Young.
Friday 19th August Book Group 11-12.  'Chalcott Crescent' by Faye Weldon
Friday 16 September  Book Group 11-12.  'The Hare with Amber Eyes' by Edmund De Waal
---
---
Interested in WRITING..?!
We would be Re-Starting  'CREATING WRITING' course by Popular Demand!
Please register your interest by talking to staff-Desk, or phone; 079 80 53 90 21. 
---
---
Want to help? Volunteers are always welcome at FBCL
We are always interested in new volunteers to work two hour shifts on our rota, but have a particular requirement at the moment for people who are able to work on Saturdays to do a two hour shift between 11 am and 7 pm (Normally, 11-1, 1-3, 3-5, 5-7). If you are interested and available at those times, please contact hughweldon@hotmail.com or request a volunteer application form from our desk staff.


---
Computer Classes 
Our computer classes will be continuing from 9.30 to 10.30 on Thursdays and Fridays. These are aimed at older people with little or no previous experience and you are welcome to attend regularly or 'drop-in' to work on a particular topic such as producing Word documents, spreadsheets, internet or emails. Individual guidance is offered and the classes are completely free. Leave your name with our desk staff if you would like to attend or contact Hugh on 0784 6045931. Please inform any friends or family members who may be interested and may not see an online advertisement', or similar.
---
Novel Focus Group: Ever dreamed of writing a novel? If you interested for next term, please contact Greenacre Writers
The session will take place Friern Barnet Community Library, Friern Barnet Road, N11 3DS
---
Police Surgery 2016 at FBCL 
Dear Ward Member,
This is to make you aware of a recent type of crime slowly affecting motor vehicles with keyless technology. Please ensure that you keep the keys of those vehicles away from the front door of your properties so that they cannot be scanned with an electronic device.
The suspects are using a scanning device that scans the frequency of the car keys and then they copy this to be able to gain access to the vehicle and drive it off. This relates to all vehicles fitted with keyless operating systems from 2010 onwards.
Going forward - Crime prevention tactics include:
- Having secondary means to secure the car ...like Krook Locks on steering wheel or similar devices..
- Car keys should also be kept at the back of the house in a drawer or cupboard so that the key is shielded and out of range.
Kindly find attached a crime prevention leaflet on keyless motor vehicle entry.
Many thanks,


Ward Panel Meetings - Police Surgery 
Thursday  21st July 2015  from 1530 -1630
Thursday  4th August 2016  from 1530 -1630 
Thursday  8th September 2016  from 1530 -1630
Thursday 13th October  2016  from 15:30 - 16:30
Thursday 17th November  2016  from 15:30 - 16:30
And the Next Ward panel; 
Thursday 15th December 2016  from 15:30 - 16:30
Many thanks,
John Timothy Mo .S. KAMARA PCSO 7177SX 
Coppetts Ward Safer Neighbourhood Team, 
Address:
 29 Friern Barnet  Road, N11 1NE 
MetPhone: 
556663
  
Mobile:
07920 233 744
 
Telephone:
020 71618019
More arts and community activities in Barnet 
---
Need legal advice,
If you want some advice and help with an issue or some legal advice, you can contact the citizen advice bureau, please click here for details click on CAB
---
 
Barnet Home Educators on Facebook. 

The group generally meets every 2 weeks from 11:00am-12.30pm on Friday mornings.  The next meeting TBC please contact Eszter for further details on szteln@yahoo.com
---

To view the Finchley Art Society gallery, please click here
The Bull Theatre Barnet Museum The Arts Depot
---
 Click on Barnet Arts for information about the Arts
---
Finchley Festival; 
---
The Guardian covered a story about the event and you can click here to read about how libraries
form an integral part of any community. In addition, you can support a petition here

Public Libraries News